Donate Today! Click here to Donate to Surf For All
Throughout the year we are always having some amazing events
Welcome to Surf For All!
Surf For All is a non for profit organization based in Long Beach, NY. We are dedicated to assisting individuals and exposing them to the ocean and the joy of surfing as well as maximizing their potential. We believe the ocean is a source of healing and spiritual strength that should be accessible to all.
2018 was another successful year with over 25 events, the second year of our Adaptive Surf Camp and our Surf For All – Surf Competition, thanks to NYSEA's Surf Week. We are grateful for all of your donations, without your generosity Surf for All would not be possible.
2019 is off to a great start with our first Surf For All trip to Rincon, Puerto Rico and our upcoming trip to Kelly Slater's Surf Ranch.
Save the date for our Annual Fundraising Event on May 3rd, details to follow.
WHO WE ARE
Surf For All's roots originated in 2002 with the development of a surf program for developmentally disabled teenagers. Over the years we expanded our outings to cover a broader spectrum of disabilities–from Autism, Cerebral Palsy, global developmental delays, visual impairment and others. We work closely with the Long Beach School District and provide weekly lessons at no cost for students ages five to twenty during the summer special education program. We have also expanded and work closely with Wounded Warriors, providing lessons and support for our military heroes and their families. We also provide programs for the economically disadvantaged. Our work has been featured on network television, major newspapers, radio, social media and elsewhere. Our message is always the same: We get just as much enjoyment out of the program as our students. Some of our students cannot walk, cannot speak, cannot see but they demonstrate shared humanity because when they get in the water they have a sense of independence and freedom that often cannot be demonstrated in other more traditional settings.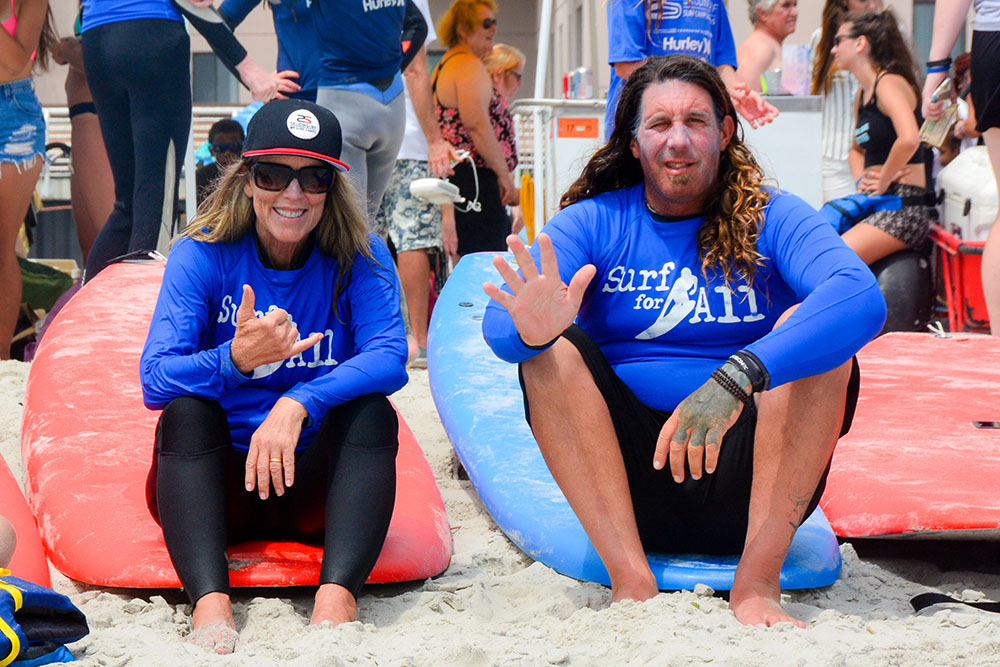 Our surf volunteers and staff members are all certified surf instructors and/or lifeguard certified. They range from students to teachers, from businessmen to politicians, moms and dads, at least one grandparent and a few professional surfers. Its all about sharing the stoke and sharing the love of surfing with our participants.