Welcome to Surf For All!
Surf For All is a non for profit 501c3 organization based in Long Beach, NY. We are dedicated to assisting individuals and exposing them to the ocean and the joy of surfing as well as maximizing their potential. We believe the ocean is a source of healing and spiritual strength that should be accessible to all.
2018 was another successful year with over 25 events, the second year of our Adaptive Surf Camp and our Surf For All – Surf Competition, thanks to NYSEA's Surf Week. We are grateful for all of your donations, without your generosity Surf for All would not be possible.
2019 is off to a great start with our first Surf For All trip to Rincon, Puerto Rico and our upcoming trip to WSL Kelly Slater's Surf Ranch thanks to Rick S.
June 29th
10:00 -12:00 pm || Maui Ola Foundation || Riverside Blvd
July 10th
2 – 3:30 pm || All Stars Competition || National Boulevard
July 11th
2 – 3:30pm || Henry Viscardi School || National Blvd Beach
July 17 – 18th
1-4 pm || Waterfront Warriors – Injured Veterans – no media for this event || National Blvd Beach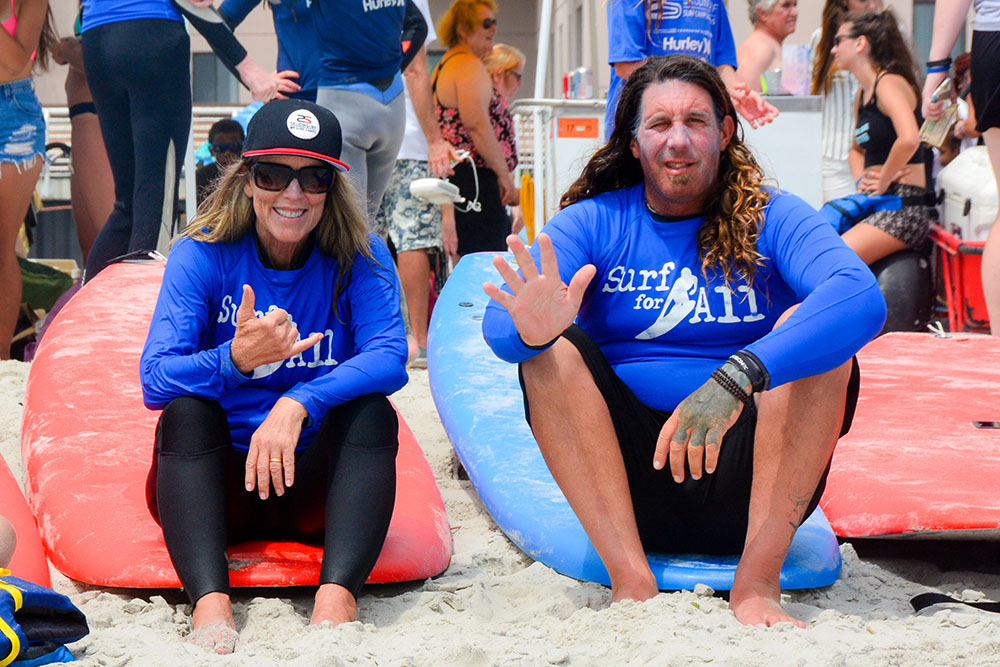 Our surf volunteers and staff members are all certified surf instructors and/or lifeguard certified. They range from students to teachers, from businessmen to politicians, moms and dads, at least one grandparent and a few professional surfers. Its all about sharing the stoke and sharing the love of surfing with our participants.